A marketing poster is a visual representation of your message that captures attention, communicates effectively, and engages your target audience. Some of the key features to consider when creating an effective marketing poster include:
Eye-Catching Design
Use visually appealing design elements to grab attention. These may include vibrant colours, bold fonts, and captivating images or graphics related to your message. At Poster Store you will find inspiring posters with an appealing design.
Hierarchy of Information
Organise the information on your poster in a logical hierarchy. Important details, such as headlines and key points, should be prominent and easy to read. Secondary information can be smaller or positioned less prominently.
Clear Message
Effective marketing posters should convey a clear and concise message that is easily understood at a glance. Avoid clutter and excessive text and focus on a single, compelling idea.
Readability
Use fonts that are easily read from a distance, and avoid overly decorative fonts that might hinder readability. Use a combination of font sizes and styles, such as bold and italics, to create emphasis and contrast.
Branding
Incorporate your brand elements, including the logo and brand colours, to reinforce your identity and increase brand recognition.
Contact Information
If possible, include contact details or a website URL where interested individuals can learn more about your brand or get in touch with your business.
Call to Action
Clearly state what action you want your audience to take after seeing the poster. Whether it's visiting your website, attending an event, or completing a purchase, make the call to action as compelling as possible.
If you're running an activewear business, there is no better place to market your enterprise than online. In this digital age, the internet is a vast and massive market for almost every product, including your clothing brand. But you're not the only seller in the market. Like our traditional offline market, the online market is characterised by stiff competition for customers. Therefore, you will need to put your best foot forward as far as marketing your business in the digital space is concerned. These three tips can help in marketing your activewear business.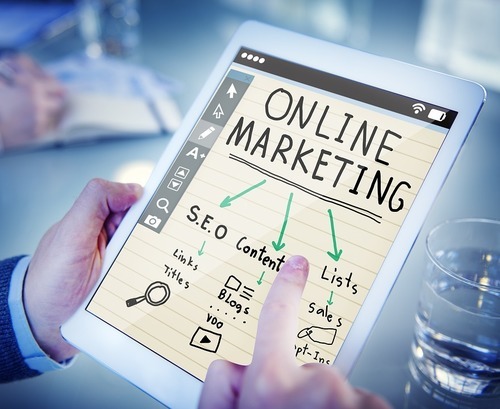 Use High-Quality Visuals
Whether you're using social media or a website, ensure every photo or video of your products is high-quality and super clear. You can check the gym clothes at aim'n NZ to get the point. The store has invested in high-definition photos of sports bras, bikers, sneakers, bikinis, and many more. If you're using videos, ensure they are short enough to encourage viewers. Most buyers won't spend an hour watching your video post.
Leverage Communities and Groups
Although your regular media feeds work great, exclusive fan groups exclusive fan groups draw you closer to your customers even more. A Facebook page is one of the best in this regard; it is an exclusive opt-in space for gym fans, for instance, to interact and share their feedback about your products.
Use Giveaway Campaigns
A giveaway program is a sure-fire strategy to attract customers. It allows them to try out and show off your products. You don't have to go overboard on free t-shirts or tights; select a few customers from the bunch to avoid a huge loss. Develop a fair selection model, such as a question-and-answer method.